Everyone who has taken a creative writing class has undoubtedly heard the phrase, "write what you know". Readers are always able to separate the authentic from the roughly postulated or the completely fabricated. Why do you think Stephen King uses writers or English professors as his main protagonist in many of his works? Or that John Grisham uses an up and coming young lawyer as the underdog hero of many of his? Exactly, they wrote what they knew. Now, of course this doesn't mean that it takes a vampire to write a vampire story or a sociopathic serial killer to write Silence of the Lambs.
                Many of my earlier works were done in such a way, with a male protagonist close to my age       (+ or- about 10 years) and usually going through something that represented a greatly amplified version of something I had experienced myself. This may sound outlandish, considering that I primarily write in the horror genre, but the problems that my characters faced were still human problems and the monster lurking in the shadows often symbolized or mirrored the emotions that the characters and I were feeling. It is easy for a writer to use this type of familiarity to create a level of authenticity in their prose and without authenticity there is no readability.
Now this is not saying that the above mentioned authors always played it safe, in fact I think that Stephen King is one of the bravest and most inspirational writers of our generation (one of my biggest influences to begin work in the horror genre). He has had some main characters that simply were not the warmest or fuzziest; namely, the brutally cold Roland from The Dark Tower Series or the drug-addicted Jamie Morton in his newest novel, Revival. Imagine investing the amount of time that it takes to create a novel or screenplay from scratch just because the power of the story was greater than an aversion to a character or their situation.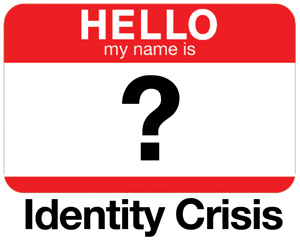 I actually pulled "myself" out of one of my more successful screenplays, which focused on a male detective looking into a string of home-invasions that had no 'normal' explanation. When the detective was brought together with a female paranormal journalist/rape survivor, I knew that the story was really about her, so I did what any self-respecting writer would do. I threw out what I had on the project already (which is way less painless when using a computer, I just filed it in the 'old work' folder as opposed to crumpling it up and burning it) and began writing the story from the journalist's perspective. Needless to say it was the right choice, the change in perspective MADE the screenplay.
Now horror fans, you may have guessed that this "Write what you know" blog was really just a clever lead into some background and promotion for another one of my screenplays. Tune in next time for some insight into my own writing process and my creative influences for the paranormal thriller, Things Taken.